Lesley's Place

Eligibility
The PennVet Shelter Canine Mammary Tumor Program was established to provide care to homeless dogs with mammary tumors. We will continue to provide care to shelter dogs with mammary tumors though Lesley's Place. This care includes diagnostic testing, tumor staging and surgery and follow-up monitoring and will be provided at no cost to the shelters or rescue organizations.
Dogs with high-risk ER positive tumors will be offered hormonal therapy (in addition to the OHE) in the form of an oral aromatase inhibitor, also at no charge. Dogs with high-risk ER negative mammary tumors may benefit from chemotherapy, however, such treatment is not provided through Lesley's Place. These dogs will be referred for consultation/treatment at the Veterinary Oncology Services and Research Center in West Chester if the shelters/fosters are interested.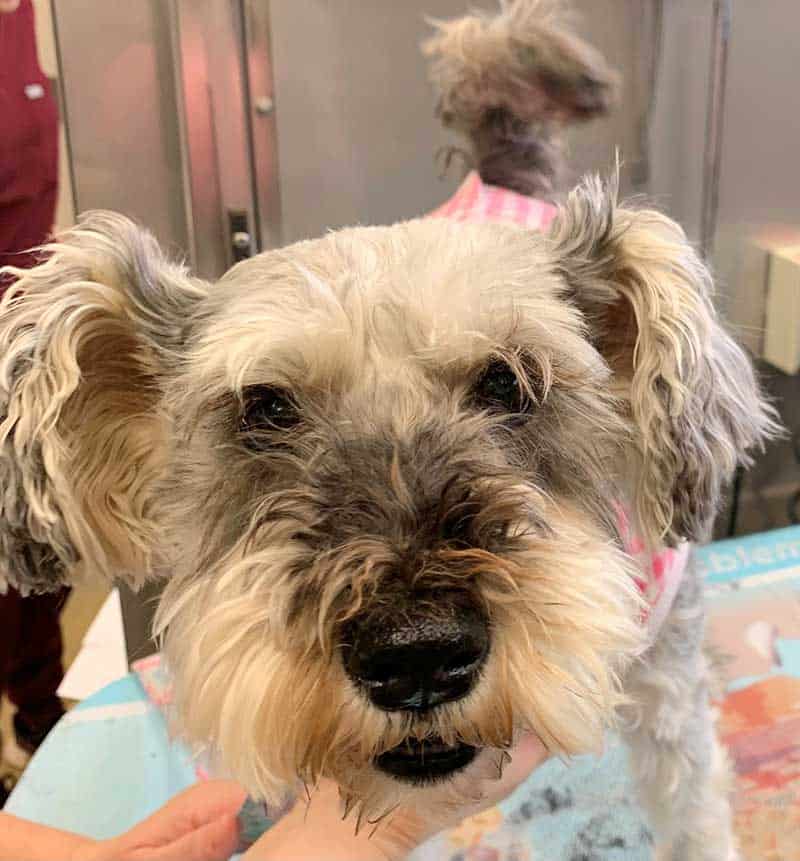 Eligibility Requirements–Which Dogs Can Participate?
1. In order to be eligible for screening, the shelter dogs must fulfill the following criteria:
Have one tumor of at least 3 cm
Have completed the minimum sets of vaccines including Rabies vaccines
Have no history of people-directed aggression
Quarantined outside a lager shelter for at least 2 weeks prior to screening visit at hospital (infectious diseases)
Have identified foster (can be temporary) to provide home after surgery
Have no signs of active upper airways infection and be in general good health with no serious concurrent illness
Signed the informed consent describing the benefits and responsibilities associated with participation, including a commitment to return for follow-up
2. Dogs that fulfill the above screening criteria will be able to schedule staging appointments. This can best be accomplished by emailing karin.sorenmo@icloud.com. Please provide your phone number and email. Dr Sorenmo will facilitate an appointment at the West Chester Hospital after confirming the dog qualifies. During the first appointment, the dogs will undergo complete staging including blood work, thoracic radiographs, mammary tumor(s) measurements and a surgical consult. If the dog is found to be eligible for surgery (no evidence of distant spread of the tumor and overall good systemic health) the surgery will be scheduled to occur within the following 1–2 weeks. During this appointment you will be asked to sign the informed consent for program participation.
3. The enrollment is completed when the results from the pathological evaluation have been completed. This can take 1–2 weeks. Dogs with benign tumors are discharged from the study and no follow-up exams are requested. Dogs with malignant tumors are requested to return for follow-up exams to monitor for new tumors, tumor recurrences (at the original surgery site) or metastasis. These exams and the included diagnostics are also provided free of charge to the dogs. This also includes dogs that have been adopted by their foster parents after the original surgery.